Right now robin and I are both rather busy with planning our wedding and so there certain things to be taken care off.

First off we were driving from davis to sf to look at different venues and decided to book lloyds lake after long discussion since it gives us the flexibility to host a wedding for 5 people or up to the silly amount of 100 people.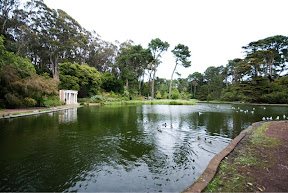 Now this also means that we need a place for the reception and so we were looking at the first restaurant, called 'Suppenkueche'
After being there for 5 minutes it was obvious that this place is way to rowdy and loud, but a perfect place for a bachelors party. After all they have all my favorite beers there.
So we shall return to san Francisco in two weeks to look at some more restaurants. But we will most likely go with Italian food, since everybody likes it and we both love it.
But now it's time for a week of relaxing in palm springs.
- Posted using BlogPress from my iPad