A week ago on a beautiful sunny friday afternoon I decided to ask my girlfriend a certain question, which was rather scary and wonderful at the same time.

Would you like to be my wife and spend the rest of my life with me?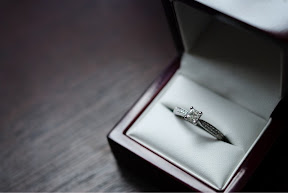 Obviously you can't just ask this question. As a modern human being you have to make this event rather special. So I was thinking what I could do and decided to recreate our first date and hire some people to help me out with this.
So how exactly did this go?
Robin called me around 4 pm to let me know that she is going to be at my place around 5pm and that she needs a nap, since she is not feeling too well. So I told her just to come over and take a quick nap. 30 minutes later I woke her up to make sure she wa doing better and since I wanted to grab a coffee downtown and enjoy this sunny day for a nice walk down the arboretum.
So after we had our coffee I mentioned I'm getting a touch cold in my shorts and would like to walk a bit to warm up. So I basically rushed her our of the coffee shop to the car to drive to the arboretum.
So while we were walking slightly chaotically back and forth I steered robin to this little picnic table, which has some stuff on it. She kept wondering why we were going there. Doesn't he notice that people setup a nice picnic?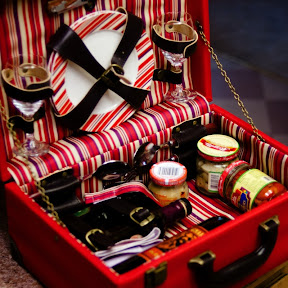 I mean there a even roses laying around!
And while she was turning around to ask me what we're doing here, I was already being busy on my knee and asking her to spend the rest of her life with me.
A minute of shaking and nodding later she finally said yes and we enjoyed a rather nice and fancy picnic together.
So how did this picnic get there?
Well my friend John and his fiancé set it all up for us and step by at my place, while Robin was sleeping, to pickup the picnic basket and wine.
Oh and here is an impromptu snapshot of my lovely fiancé.
In our kitchen. We still have to find someone to take our official engagement pictures.
- Posted using BlogPress from my iPad
Location:Davis - arboretum